Epilepsy is the most common disorder of the nervous system and affects about 50 million people worldwide. However, in spite of the large numbers of people who have epilepsy, many people with the condition still face prejudice from others, often though lack of knowledge about what having epilepsy really means. Yet more people with epilepsy are realizing they can live, work and enjoy normal relations and be active members of society if their seizures are well controlled. This would require the compliance of the patient to the treatment, i.e. the "obedience" of patient towards the medication and treatment plan.
How is epilepsy treated?
The aim of epilepsy treatment is to stop seizures completely but without causing problems, i.e. adverse reactions to the medication.
Most people with epilepsy are prescribed antiepileptic drugs to re-establish the electrical balance of the brain. There are several antiepileptic drugs available today. They are used to control or, for some patients, even stop seizures by reducing the sensitivity of the neurons that cause them.
The choice of treatment with an antiepileptic drug is not a random decision. It will depend on various factors, including:
Age
Type of epilepsy
Response and tolerance to the medication
Other medications for existing chronic illnesses, such as contraceptive pills, or high blood pressure medications
Treating epilepsy is not easy. Quite a lot of people continue to have seizures despite trying many of the different medications and treatments currently available. However, with the choice of drugs available, it is possible that around 7 out of 10 people with epilepsy could become seizure-free, once the most appropriate drug and the correct dose for them have been identified, even if this could take some time to achieve.
Only your doctor can establish the type of treatment and the correct dose for you. It is important that you take your medication as instructed to give yourself the best chance of controlling the seizures and being able to live your life.
About the treatment
The neurologist will usually advise that the treatment starts slowly, with steady increases in the dosage of the medication. This is to allow your body to adjust to the medication and limit the side effects from the medication. If side effects appear your doctor may decide to reduce the dose for a short time before increasing the dose more slowly.
Antiepileptic drugs may be taken once, twice or three times a day, depending on the medication and are generally taken at meal-times. The medicine should always be taken at the same time every day. If you have forgotten to take a dose then try to take it as soon as possible.
If the seizures continue or the side effects become difficult to bear, the physician may decide to change the medication to one that is more suitable. For many with epilepsy, their first antiepileptic drug will sufficiently control their seizures. Nevertheless, people who are unable to tolerate a drug or whose seizures have not been controlled may need to change their anti-epileptic drug, or add a second one. The neurologist will advise appropriately if this is necessary.
Medication side effects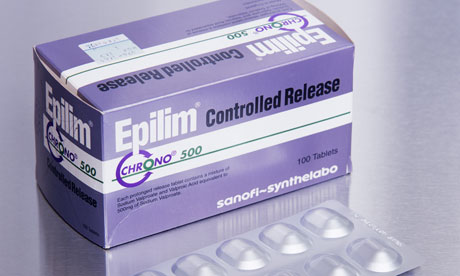 Any type of medication, not just antiepileptic drugs, can have side effects. These side effects can range from mild to severe. It can be easy to become used to your epilepsy treatment without realizing how it is affecting you. In order to help your doctor identify the treatment that may be best for you, it is important to be aware of the number of seizures you are having (if any), and also how these drugs make you feel. Many people accept having treatment side effects as being part of having epilepsy. But this need not be the case.
Examples of short-term effects
Some side effects happen at the start of taking antiepileptic drugs, while the body is adjusting to them.
Sleepiness or fatigue
Feeling unsteady, "woozy" or dizzy
Irritability
Allergic reaction or skin rash
Some of these effects may lessen or disappear completely over time.
Examples of long-term effects
More troublesome side effects can happen when certain drugs are taken for a long time. They may include the following:
Poor memory and concentration
Slow speech, word-finding difficulties
Swollen gums
Acne
Weight gain or weight loss
Hair loss or thinning / excessive hair growth in unusual places
You should always inform your doctor if you suffer from these or any other side effects. Never stop or change the dose of drugs yourself.